Here are some high quality links
Kempton Racecourse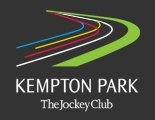 Kempton Park is the premier racecourse for London, offering fantastic hospitality alongside quality race days. Home to the famous King George VI Chase.
Worcester Racecourse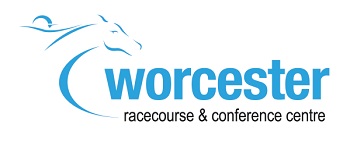 Worcester Racecourse nestles on the banks of the River Severn, in the heart of the historic town of Worcester. Seventeen National Hunt meetings run from May to October. Diary highlights include Ladies Day (Sat 9th June), Family Race Days (Sun 13th May, Sun 10th June and Tues eve, 31st Aug) and Irish Night (Wed 11th July). Entry from £7, discounted Party Pack for groups, restaurant, Box and Marquee facilities and free parking. Accompanied children under 18 enter FREE of charge
Newturf
a virtual horse racing game based on real money
Tipster Contest
Publish your sports betting picks and win betting vouchers every month!
Horse Bedding
Highest quality, dust free, horse bedding made from pine wood shavings.
Beginners Betting Guide
Learn the basics of betting.
Racehorse Rescue Centre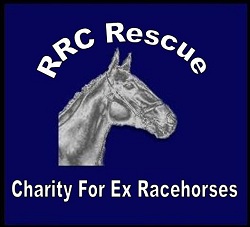 We're Listed in the The Gaming Directory.co.uk. The Definitive UK Gambling Resource
UK Horse Racing Links
- Online directory of UK Horse Racing web sites from tipsters to syndicates to race courses we have all the information you need here. Free Bets available here.
Horse Racing Systems
- offers a simple horse racing system guiding you to recognise signals of inside information and follow them to profit. Also provides free daily horse racing tips.
Sports Betting
Sports Betting School & Winning betting strategies for both newbies and pros.

Nashwan Racing Links
"the best place to start on the web" (the Racing Post)- Europe's #1 racing links portal giving access to horse trainers, bloodstock agents, racing clubs, stud farms and much more

Horse Racing Tipsters
- online links directory
The Total Betting Club
- Get new and innovative betting ideas and systems every month. Become a member now and access loads of betting articles for horse racing, football and roulette
Tipstar
- Money Making Predictions, Odds Comparison & Sports News
PuntersRealm
- Online betting sites with betting tips and bookmaker' s best odds
Bookies
Nightwood Bookmakers
- Nightwood Bookmakers have a wealth of over thirty years experience as turf accountants. Licensed and regulated by the UK gambling commission we promote responsible gambling ensuring it is both fun and enjoyable.
Call now on 01733 562211 to join 'The Nightwood community'
Best Odds guaranteed for our telephone clients
Trainers :
| | | |
| --- | --- | --- |
| Bradley Clarke | | |
| Eve Johnson Houghton | | |
| Mark Johnston | | |
| Ollie Pears | | |
| Tim Pitt | | |
| Ruth Carr | | |
| Michael Scudamore | | |
| Gay Kelleway | | |
| Newmarket Racehorse Trainers | All about horseracing in Newmarket, including up to date list of trainers, gallop maps, useful links and adverts, executive air travel and some trainers' personal pages | |
Laying Horses to lose :

Platinum Lays
- Subscribe to our lay tipping service and receive quality lay advice on a daily basis. Fully proofed and long time established.
www.vpastimes-lays-that-lose.co.uk
www.laythepsychicway.com

www.koalabear.co.uk

www.layer1234.co.uk

Laying Greyhounds to lose :

www.psycholaysdogs.com
General :

Soccer :

Rugby :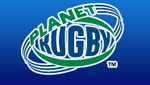 Golf :

Cricket :

Formula One :

---
If you would like to place a link back to us please use one of the following methods
Image link
-

Code to insert onto your website
<a <a href="http://www.thesportsinvestor.co.uk"><img src="http://www.thesportsinvestor.co.ukimages/the_sports_investor_logo_200x78.jpg" width="200" height="78" border="0" alt="The Sports Investor - Your No.1 for sports betting information"></a>href="http://www.thesportsinvestor.co.uk">The Sports Investor</a>
Text link
-
The Sports Investor
Code to insert onto your website
<a href="http://www.thesportsinvestor.co.uk">The Sports Investor</a>